Slide
Early Treatment Champions
Slide
Smiling Adults in Training
Slide
Invisalign for Active Teens
Slide
Actual Dr. Elfersi Invisalign Patient
Welcome to Elfersi Orthodontics
At Elfersi Orthodontics, we strive to give you a beautiful and healthy smile. Dr. Elfersi is a mother of four and the most genuine Beverly Hills orthodontist. We designed our Beverly Hills practice with you at the center of it. It is friendly and welcoming. Each patient is treated with care, in a courteous, professional and gentle manner. Dr. Elfersi uses the most advanced and proven methods to design a custom treatment plan adapted to your needs. We believe in giving you options for your orthodontic treatment and offer a wide range of solutions including Invisalign, traditional and ceramic braces as wells as Brius lingual braces. We simply deliver the best orthodontic care for healthy, aesthetic results that will give you the comfort and confidence to smile!
Braces deliver a constant, gentle force to move teeth. They are more comfortable than ever with options like metal, ceramic or lingual braces.

Interceptive treatment occurs around 7 year old and allows to guide bone growth. Benefits include less extractions and a better occlusion.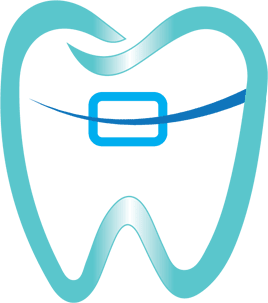 Discretely improve your smile with Invisalign. Clear aligners are made of smooth, and virtually invisible plastic that you wear over your teeth.

Straighten your teeth without metal wires and brackets. Keep your active lifestyle with completely removable and virtually invisible clear aligners.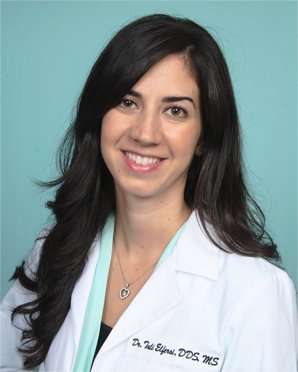 Dr. Tali Elfersi, DDS, MS
Dr. Tali Elfersi is a gentle and engaging orthodontist caring for patients in the Beverly Hills area. She is Board Certified and a Diplomate of the American Board of Orthodontics. Dr. Elfersi is calm and comforting, and is dedicated to educate her patients about orthodontics and oral health. She started her education at UC Davis and graduated magna cum laude with a Master of Science (MS) before obtaining her Doctorate of Dental Surgery (DDS) at USC. Dr. Elfersi was awarded the American Association of Orthodontics Award for exceptional interest in the development of the orofacial complex. Following her passion for orthodontics, she completed her 3-year orthodontics residency at New York University (NYU).
Orthodontic treatment is an excellent investment in your health and well being.
Dr. Elfersi passion for orthodontics is driven by her desire to care for others so our practice makes affordable orthodontic treatment a reality. We are not only in network with most PPO insurance plans but also with HMO providers as well. Beyond your free initial consultation, we offer no interest in-house payment plans with low initial down-payment.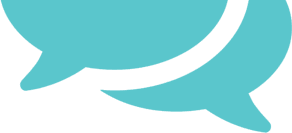 I really have to say, Dr. Elfersi is by far the best orthodontics surgeon I've ever been to. […] I wanted this bright and beautiful smile we see in commercials […] in time for my wedding!!
She did it! Dr Elfersi helped me through the entire Invisalign process. She was extremely kind and patient. […] I would recommend her to every person I know, she's just perfect!

Joy O. - Actual Yelp Review
[…] Dr. Elfersi was really great. She explained every procedure to me […] and answered all of my questions […]. She was very careful every step of the way and paid close attention to detail while making sure I was comfortable. […]. My smile is amazing now. I love it! I would highly recommend her to anyone.

Nurita A. - Actual Yelp Review
[…] I cannot tell you enough how beyond ecstatic I am with my results, and just how absolutely wonderful Dr. Elfersi is! […] She is kind, patient, and just amazing. If you'd like someone who is knowledgeable, dedicated, and thorough about their work and whose ultimate goal is to have you be as satisfied as you can be, Dr. Elfersi is who you need to treat with!

Pearl R. - Actual Yelp Review
[…] I liked […] that she was very patient and took the time to explain me the treatment and answer all my questions. I recommend her to "repeat" patients looking for a thorough, gentle and professional orthodontist.

Melissa E. - Actual Yelp Review
[…] Dr Elfersi was great. She explained all the treatment options to me and patiently answered all my questions. I would highly recommend her to anyone who wants personalized orthodontic care with careful attention to detail.

Ilan B. - Actual Yelp Review